Firm Culture
Landmark Law was founded by principal lawyer, Winnie J Luk, who desired to launch a community-oriented boutique law firm to help others with legal concerns in a warm and caring environment.
Winnie is the principal lawyer advising on Landmark Law's practices in real estate, wills and estates, business law, and the firm's other legal areas. She gained a variety of legal expriences in securities, investments, corporate, and real estate large law firms and in house with a major insurance provider and real estate developer in Toronto, Brampton, and Hong Kong. She has acted on international and multi-million dollar transactions for listed companies to the necessary legal work for people in the community.
When a client asked what she loves most about her practice, her response is "meeting people, and helping them." Not only does she enjoy helping clients, she teaches legal topics in a non-profit setting and has several students under her wing in addition to professional staff.
She is pleased to launch a virtual law practice to provide the team with a better life away from an institutional setting where Landmark Law's professional staff and students learn and engage remotely with each other through a variety of virtual communication systems, and cloud-based tools.
About Winnie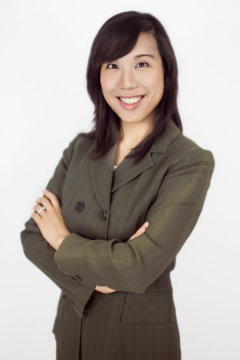 Our principal lawyer is proud to be a business owner and resident in Markham, one of Canada's fastest growing and multiculturally diverse communities. She is a nature lover who enjoys canoeing, hiking, and slacklining. In her spare time, she conducts cooking demonstrations to a small group featuring international cuisine. She enjoy spending time with family, friends and the firm's top dog "Winston".
Top Dog "Winston"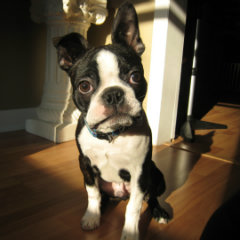 Winston our "top dog" and cheerleader has 10 years experience in client care and is passionate about motivation and bringing out the best in people. Winston's free services are available upon request.