---
ABOUT THE LANDMARK LAW FAMILY
中文
Winnie Luk
Principal Lawyer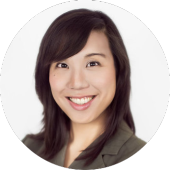 BA, JD, MBA
Landmark Law was founded by principal lawyer, Winnie J Luk, who desired to launch a community-oriented boutique law firm to help others with legal concerns in a warm and caring environment.
Winnie is the principal lawyer advising on Landmark Law's practices in real estate, wills and estates, business law, and the firm's other legal areas. She gained a variety of legal experiences in securities, investments, corporate, and real estate large law firms and in house with a major insurance provider and real estate developer in Toronto, Brampton, and Hong Kong. She has acted on international and multi-million dollar transactions for listed companies to the necessary legal work for people in the community.
When a client asked what she loves most about her practice, her response is "**meeting people, and helping them.**" Not only does she enjoy helping clients, she teaches legal topics in a non-profit setting and has several students under her wing in addition to professional staff.
She is pleased to launch a virtual law practice to provide the team with a better life away from an institutional setting where Landmark Law's professional staff and students learn and engage remotely with each other through a variety of virtual communication systems, and cloud-based tools.
Winnie obtained her J.D. and M.B.A. from the joint program at Osgoode Hall Law School and Schulich School of Business. Prior to that she obtained a B.A. in Commerce at the University of Toronto. She is proud to be a business owner and resident in Markham, one of Canada's fastest growing and multiculturally diverse communities. She is a nature lover who enjoys canoeing, hiking, and slacklining. She enjoy spending time with her busy toddler, family, and friends.
Articles by Winnie:
Selina Hanna
Cooperative Education Student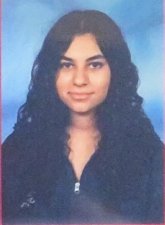 Selina is currently a High School Cooperative Education Student at Landmark Law Professional Corporation. She embarked on this journey with the Landmark family to gain valuable legal experience, and to develop various transferable skills that will support her and her future career.
As a co-op student, Selina assists the legal team in document preparation, marketing, and other small ways to uphold the firm's needs and success.
She is a very dedicated individual in all aspects of her life, and outside of work she engages in numerous hobbies such as reading, writing, and travelling with family.
Yufei Xi
Cooperative Education Student
Yufei is a High School Co-operative Education student under Landmark Law. She has come to study under the Winnie and the Landmark Law family with the intent to learn more and expand her skills. She hopes to be able to explore different career paths through a hands-on experience with professional lawyers.
As a Co-operative Education student, she helps with administrative tasks such as organizing files, as well as marketing tasks like the weekly podcasts.
Overall, Yufei is a passionate student who wishes to find the best career path for her.
---