Estate Litigation
We provide cost effective, practical and results-oriented approach to estate disputes.
繁體版 | 簡體版
---
---
Landmark Law offers extensive estate law knowledge, and we provide a cost-effective, practical and interest-based approach to resolving estate disputes.
We provide an interdisciplinary approach to your matter as our firm practices in areas of laws that are interrelated to an estate file, such as real estate and estate administration.
In addition, we are able to advise Estate Trustee and interested parties respecting estate accounts and asset preservation. We review the matter holistically and provide ongoing step-by-step assistance as your matter progresses.
If you, your friends, or your loved ones require assistance, please reach out to Landmark Law as soon as possible.
---
Landmark Law's Estate Litigation services include:
Dependent Support Claims
Will Challenges
Estate Trustee Conflicts
Probate Disputes
Intestate Complications
Passing of Accounts
Power of Attorney Disputes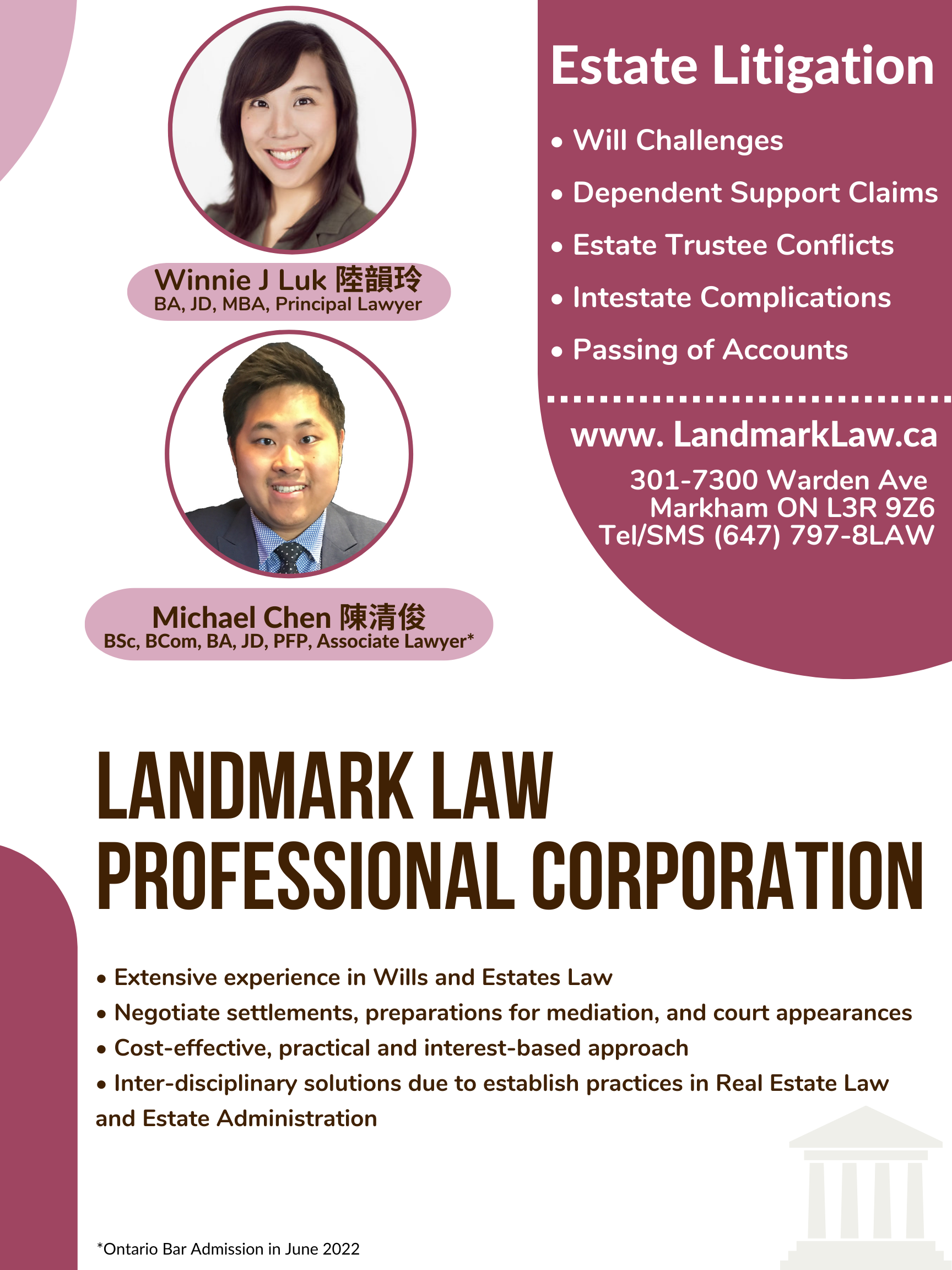 ---
---